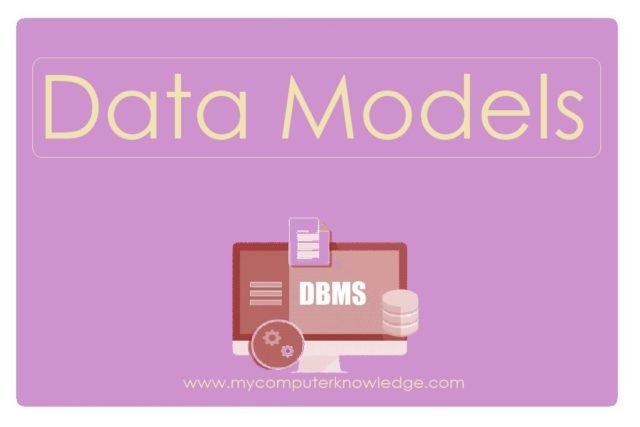 Data is any raw facts or unprocessed facts that you can record like the name of a person, name of a place, any kind of text, images, audio-video, etc. All these are called Data.
When this data is processed into something meaningful then it is called Information.

What is a Database?
The database is a collection of related data. Data that is not related cannot be referred to as a database.
For example: Online banking system database or library management system database.

What is a Data Model?
A data model is a representation that displays a set of tables and the relationship between them. It gives us an idea of how the final database system will look like. There are three primary data models: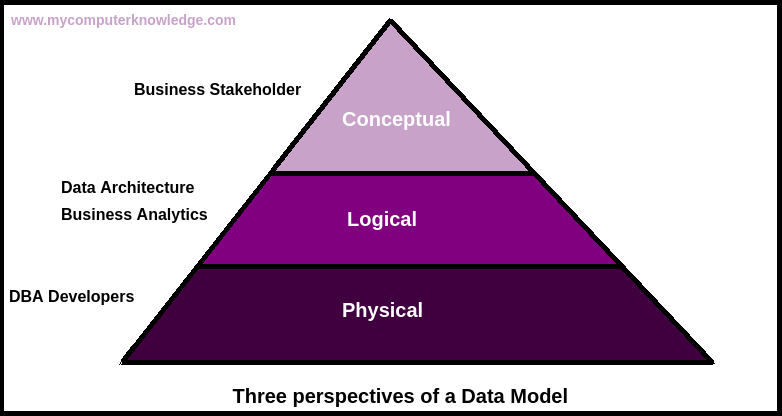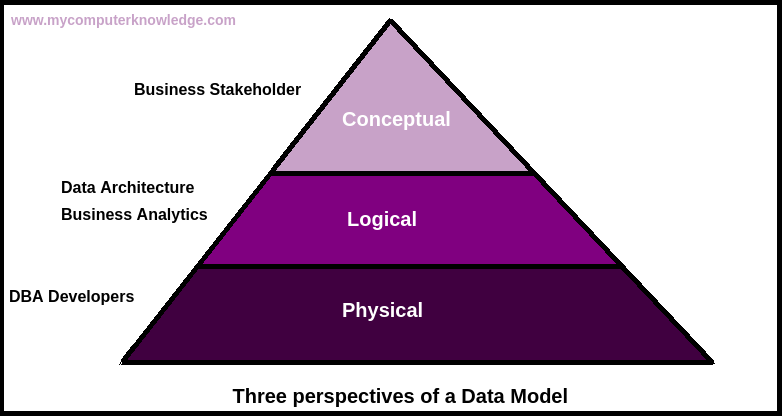 [1] Conceptual Data Model
The conceptual data model is just a set of square shapes connected by a line. The square shape represents an entity, and the line represents a relationship between the entities. A conceptual data model can be easily drawn on a piece of paper. It need not be a digital document. This makes it easy and quick to change and can be rapidly updated.

Key Points:
Highly abstract

Easy to understand

Focus only on Entity

Relationships are abstract

No dependency on any software
The logical data model is an expansion of the Conceptual data model. It forms a base for the physical model. It includes data attributes. The logical data model is used in data warehousing.

Key Points:
Has Attributes for every entity

More detailed than conceptual data model

Presence of Key and Non-key attributes
This is the most detailed data model. It gives us an abstraction of the database. In the physical model, all the components are specified. It creates a blueprint or schema. The physical model represents tables, columns, and their constraints(NULL, NOT NULL, etc.)

Key Points:
Entity is referred to as Table

Attribute is referred to as a column

Includes Indexes, constraints, triggers, etc.

Is difficult to understand
also see