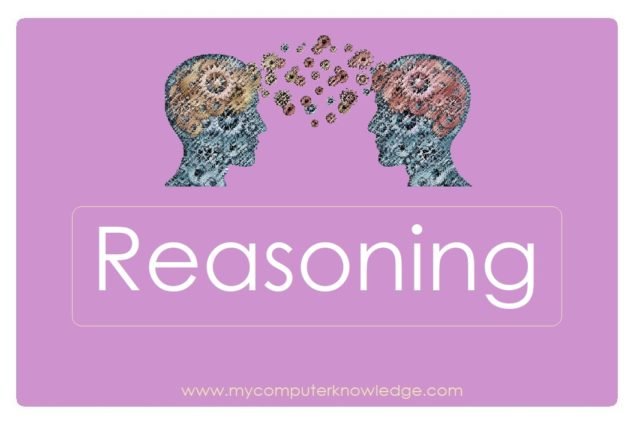 Verbal Reasoning
Verbal reasoning is understanding and reasoning using concepts framed in words. It aims at evaluating the ability to think constructively, rather than at simple fluency or vocabulary recognition, its target is assessing the capacity to think.
Letter Series
Set I
Input-Output


Set I
Coding-Decoding
Set I
Syllogism
Seating Arrangement
Inequality
Statement and Assumption
Statement and Arguments
Analogy


Set I
Classification
Blood Relation

Non-Verbal Reasoning
Non-verbal reasoning involves the ability to understand, analyse, comprehend and break down visual information and solve problems using visual reasoning.

Series
Classification
Mirror Images
Embedded Images
Figure Matrix
Paper Cutting
Grouping of Images
Shape Construction
Cubes and Dice
Analogy
Analytical Reasoning
Water Images
Pattern Completion
Paper Folding
Rule Detection
Dot Situation
Image Analysis